This product is a special outdoor sunshine and outdoor sports designed for digital sunglasses, the perfect combination of sunglasses and camcorders, equipped with 5 million pixels (4032 * 3024) 1080P HD lens, imitation human lens design, see where to shoot Where, equipped with Polaroid professional polarized lenses, can effectively prevent the light and ultraviolet radiation. Stylish atmosphere of the design, simple and convenient one-touch with remote control operation, 1080 high-definition video quality, is your outdoor sports, travel, leisure, the best equipment!
Available in Color:
Black Frame + Black Lens(zero inventory),
Black Frame + Yellow Lens,
Black Frame + Blue Lens,
Orange black Frame + Black Lens(Default delivery),
Orange black Frame + Yellow Lens,
Orange Frame + Blue Lens
****Glasses and lenses default delivery orange black frame and black lenses, if you need other colors, please note the information at the time of purchase so that we can arrange delivery!****
Features:
1: 5 million pixels, 120-degree wide-angle lens, a variety of lens color optional, colorful, natural and natural effect.
2: fashion design, keep pace with the pace.
3: extrapolated Micro-TF, to facilitate customers to replace the memory size.
4: one-button operation, audio and video recording all get.
5: USB or card reader can be connected to the computer, without any driver.
Product Operation:
If you use the remote control operation: In order to save power, the machine must press the product boot button to boot, remote control can only shut down, can not boot.
1, off the state, long press 3 seconds start / shutdown / video button to boot, blue light, enter the standby mode, short press the remote control camera button, blue light continues to flash, enter the video state, once again press the camera button, Long light into the standby mode and save the video file, short press the remote control camera button, blue light flash, save a picture, short press the remote control of the individual recording keys, blue light continues to flash, into a separate recording state.
S1 (on / off recording key):
1: S1 3 seconds boot, blue light is on, while the buzzer will prompt once, 3-5 seconds after the machine automatically enter the working state. If you need to save the video file, press the S1, you can stop the video, and automatically save the video file, save is complete, the blue light is bright. To continue recording, press the S1 button again. 2: When the machine is recorded for more than 10 minutes, to ensure the security of the video file, the machine will automatically save the file and resume recording automatically after saving. When the machine is in the working state, long press S1 key for 3 seconds, the indicator light goes off, that has been turned off. 3: Mode indicator status: Standby: blue light long Work: Blue light flashes Charging: red light long Full: red light goes out No card: blue light flashing Video format: AVI Image format: JPG Battery: 350mA 4: U disk mode Boot connected to the computer, plug TF card is U disk mode, do not insert TF card is the web camera mode. 5: Play the file After the video is finished, use the USB data cable, connect the device to the computer, click on the removable disk, and select the double file to play the recorded picture on the computer. 6: TV output operation Connect the TV cable to pay attention to the video and audio data cable, and need to adjust the TV to AV2 mode, and select the same equipment and TV system, according to the product S1 function keys to play.
Product parameters:
Video format AVI Video encoding M-JPEG Video resolution 1280X720VGA.1920X1080 Video frame rate 30fps+-1fps Play the software operating system comes with or mainstream audio and video playback software Image format JPG Image Pixel 5MP Image ratio 4: 3 Support system Windows / 2000 / xp / 2003 / vista; Mac os 10.4; Linux; Charging voltage DC-5V Interface Type Mini 5 Pin USB Storage support MicroSD (TF) Battery Type High Capacity Polymer Lithium: 280MA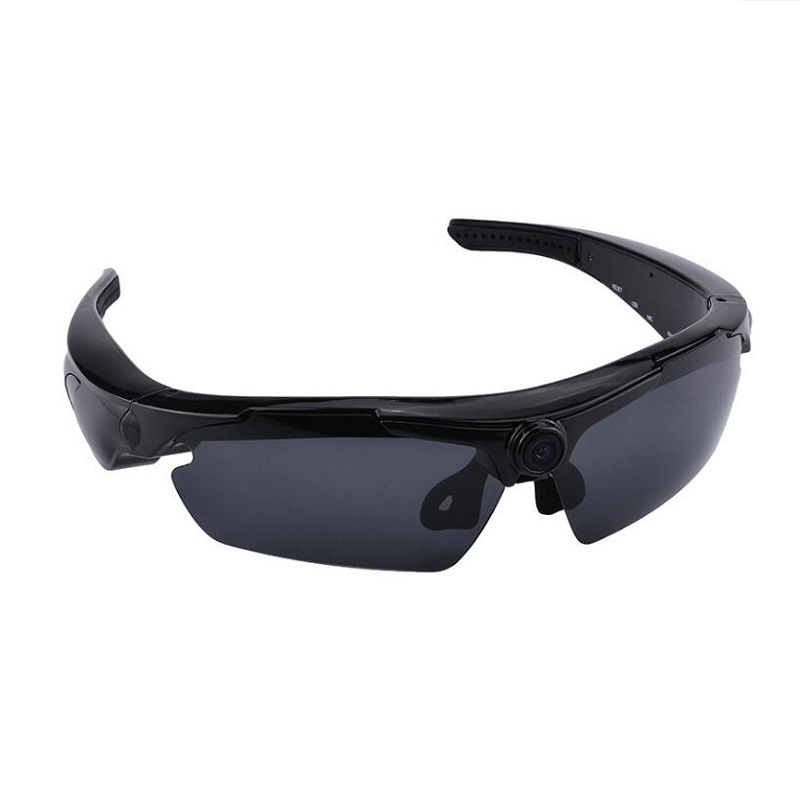 Customer Service: Thanks very much for choose HOCHYOO. We always try our best to provide high quality products and service. We always check carefully before send the goods, however products may get damage during the long delivery.If you find any quality problem, please contact us within 7 days after you get the goods. We will solve the problem. For any reason if you just want to return the products, please contact us within 7 days after your receipt. Keep the products in original condition and pay the shipping cost by yourself, we will full refund after receive returned product. If you like our products, please do not hesitate to give us satisfaction and positive comments. If for any reason, you do not satisfied, please do not directly leave negative feedback, just contact us, we will try our best to make you satisfied. Logistics Services: We always send out the goods within 5 days after your payment. If you want to specify the shipping method, please pay shipping cost. Below is the estimated delivery speed for your choice. Post air mail: 10-60 days Tracking website: local post office website ePacket: 7-25 days Tracking website: local post office website EMS express: 5-20 days Tracking website: local post office website DHL express: 4-8 days Tracking website: dhl.com FedEx express: 4-8 days Tracking website: fedex.com *Above delivery speed only for reference, busy season, bad weather may cause delay. *Post air mail to Eastern-European countries, South American countries may take longer than 60 days. The above time is for reference only *Express usually have customs tax issue, in that case, please cooperate customs to pay tax.